How did the legacy brand avoid being seen as a boomer?
We put ourselves in the shoes of GenZ:

You're a young person trying to find yourself in a world where this is considered beauty.
Beauty is more than a look. It's a state of mind. A feeling. 
Redefining beauty on TikTok turned Matas into a Gen-Z-friendly brand while staying true to its established position and in-store tradition.

Together with Matas, we created a strategy that took off in Matas' new slogan "Køn som du er".
Which translates into "the right to be yourself on your own terms".

We put what interests the community over the brand and specific products – interacting with viewers and embracing current trends.

It ended with Matas:
Challenging current beauty standards. 
Promoting beauty as a feeling.
Communicating that beauty is cultivated individually and celebrated collectively.
Based on this strategy we produced almost daily TikToks 
We turned in-store trainees into TikTok influencers
They're stopped on the street by fans these days!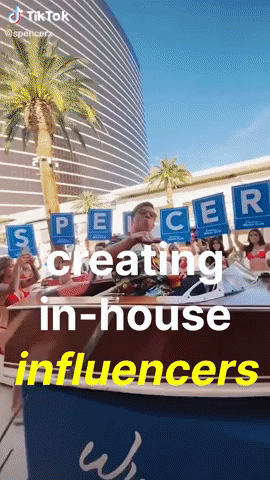 The results in 12 months were outstanding:
ROAS x 8,5
Over 50,000 followers 
More than 1,000,000 interactions
26 million video views
Over 2000 dialogues per month
An average engagement rate of 5.39%
A 12% increase of Gen Z shoppers in our Club Matas loyalty club <3 
Successful numbers are one thing, truly connecting and engaging with the community another… 
Safe to say Matas passed the not-a-boomer test with Gen Z.
Don't you agree?