In 2020, Twitch reached an impressive milestone, surpassing three billion total hours watched in a single quarter. That's an increase of 83.1 percent year-over-year. It cements Twitch's place as the leader among game-streaming services.
More than 68,179 live channels and 9 million streamers in December 2020 alone make it one of the fastest-growing streaming platforms. As you can see, when it comes to social media statistics, Twitch proves impressive.
With so many eyes on the game streaming platform, there's no better place to get more exposure for your products. How do you reach this enormous audience and take advantage of the unique advertising opportunities it affords?
Here's our complete guide on how to get started with Twitch.
What Is Twitch?
If you don't know much about Twitch, you're not alone. Until recently, the platform remained one of the best-kept secrets of the gaming world. But with the user numbers now seen, you can no longer ignore the valuable market opportunities it presents.
Owned by Amazon, Twitch is a live streaming platform. What kind of content does the platform publish? The vast majority involves e-sports competitions and video game live streaming.
That said, recent trends point to an expanding number of streamers who focus on music, DIY, lifestyle, and other creative content, too.
Despite the expansion in users and topics, never forget that video game streamers are among the most popular Twitch users. Gaming also accounts for a majority of the time spent on the platform as well as the most popular views.
Besides dealing in online interactions, Twitch also live streams some of the world's biggest video game tournaments. During these tournaments, professional players compete in stadiums for thousands of live audience members and millions of online viewers.
What's one of the most remarkable things about these gaming tournaments? They regularly outperform mainstream television.
Why the popularity of these events? For starters, e-sports manage to preserve a subculture vibe despite enjoying wide-ranging appeal.
A Brief History of Twitch
How did the platform get its start? Justin Kan founded it in 2011 as a spin off of Justin.tv. Kan used Justin.tv as a single channel that broadcasts his life 24/7. In other words, he pioneered the concept of "life casting."
As Justin.tv attracted more viewers, many fans longed for a way to start broadcasting about their lives, too. So, Kan relaunched a new channel, providing users with the capacity to share their own content. At the time, streaming games proved anything but simple.
So, Kan hired a specialist streamer to assist people in setting up their video game streaming. This move proved sage and forward-thinking. As the concept gained momentum, Kan decided to turn his most popular channel into the spin off Twitch.
Twitch continued to perform so well that soon Kan rebranded as Twitch Interactive. In 2014, Justin.tv came to a close so that Kan could focus his attention on Twitch.
Are you interested in other unique ways to advertise? Learn more about the top 27 social media apps for your 2021 strategy.
Amazon Acquires Twitch and Stars Are Born
As Twitch Interactive's success continued to grow, the biggest names in the digital industry became increasingly interested in how to leverage its successes. By 2014, Amazon acquired Twitch in a transaction worth nearly $1 billion.
Today, Twitch ranks just behind Netflix, Apple, and Google as the fourth most popular live-streaming platform. Not surprisingly, the platform has helped launch many careers, including those of individuals like Ninja, who has even been featured on the cover of ESPN.
Although Ninja moved to Microsoft Mixer for a time, he's now back on Twitch. Ninja's fame remains an excellent reminder of the type of influencers found on Twitch.
Streamers like Ninja can give a brand serious traction with an endorsement, representing one of the most lucrative, unique advertising strategies a company can undertake. More traditional celebrities have also made appearances on the platform.
For example, Ninja's 2018 Fortnite match against musicians Travis Scott and Drake as well as NFL star Juju Smith-Schuster set the platform's non-tournament record for concurrent views.
You'll also find some of the world's most prominent e-sports competitions on Twitch. These competitions offer lucrative sums of prize money to professional players, many of whom carry considerable cachet and are contracted to franchise teams.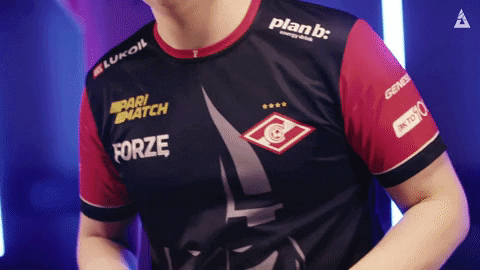 At this point, you may be wondering how to capitalize on Twitch's momentum to sell your company's products and services. Let's take a closer look at how promoting your brand works on Twitch.
Twitch Marketing at a Glance
What's the hottest way to advertise on Twitch today? Twitch influencer marketing. Like other types of influencer marketing, brands enlist popular stars to sell their products.
But unlike other influencer marketing, promotions are live-streamed instead of using recorded videos or images. This approach gives influencer marketing via Twitch a fresh, spontaneous vibe that many users find compelling and authentic.
How do you hire a Twitch influencer? Typically, brands reach out to individual streamers to gauge their interest in selling products. They negotiate promotion details and sign contracts (usually via email).
Once a contract is in place, the Twitch streamer promotes the brand to their subscribers and audience based on the details outlined in the agreement. Because of the nature of this live-streaming platform, countless ways to promote products exist.
What do some of the most common promotions look like? You'll see everything from shout-outs and giveaways to product unboxings. But that's just a thin slice of what's possible with the platform.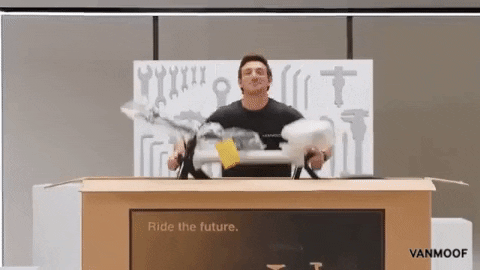 Remember that you can do whatever promotions work well with your audience. In other words, you're ultimately only limited by your own marketing imagination.
Traditional advertising methods don't resonate with younger audiences. That said, Twitch viewers prove enthusiastic about what their favorite Twitch streams promote.
Are you wondering how Twitch compares to other platforms like TikTok? Check out our comprehensive guide to TikTok advertising.
Selecting the Right Influencer
Why do the majority of users frequent Twitch? To watch their favorite streamers' video content.
What does this content look like? Most of it features streamers playing and talking through games live.
At the same time, they engage with their audiences through chat. To effectively reach users of Twitch, you need a thorough understanding of the gaming world.
For example, there are several niche markets for specific types of gameplay and games. The platform also broadcasts talk shows related to gaming and e-sports tournaments.
What makes a Twitch streamer popular? Qualities of a successful influencer include:
High level of skill at their game or topic
A particularly engaging personality
A significant on-camera presence and plenty of skill
Of course, a potential Twitch influencer must also have a sizable following. Wherever possible, look for one whose areas of interest and skills prove a natural fit for your brand.
Bear in mind that not all relationships between companies and influencers go as planned. Check out our list of 28 epic influencer marketing fails to help your company recognize red flags before they negatively impact a campaign.
Twitch Marketing Know-How
In the past few years, user demographics on Twitch have changed dramatically. More than 80% of Twitch users identified as male in 2017. They also fell into the 18–34 age range.
By mid-2019, numbers shifted significantly, with just 65 percent of Twitch users identifying as male and 35 percent identifying as female. Of these two groups, 73 percent of Twitch users still fell into the 16 to 34 age group.
While a growing number of women are now joining the platform's ranks, the age of users remains relatively young. You must keep these demographic considerations in mind as you decide whether Twitch is right to reach out to your customers.
You should also bear in mind that Twitch has seen a corresponding rise in female influencers on the platform.
With these users comes a wealth of advertising potential, especially since gamers are a  segmented and diverse group. Considering the number of users on the platform, your target audience is likely well-represented.
Best Practices for Twitch Marketing
Before other marketers jump in to saturate the platform, it is now a great time to start marketing on Twitch. How can you ensure your marketing endeavors will prove successful? By following a handful of best practices.
These best practices include:
Setting marketing goals
Understanding the average Twitch user
Giving Viewers what they want
Knowing your customer
Interacting with your audience
Choosing the optimal influencer
Let's take a closer look at each of these marketing strategies and how they can help your marketing efforts outperform the competition.
Setting Marketing Goals
Like other forms of marketing, you must set measurable objectives before launching a campaign on Twitch. After all, streaming is a business. With every business, you must outline your strategy, goals, and the steps you'll take to achieve them.
Besides keeping goals measurable, you should leave nothing open to misinterpretation. What do we mean by this? Instead of creating a plan like "increase my number of subscribers," go with an objective that's concrete and verifiable, such as, "have [number] subscribers by [date]."
In other words, the goals you set should align with your overall marketing strategy and business needs. You should also make them specific enough that they're both measurable and timebound.
After all, if you don't set measurable goals, how will you know how close you are to the goalpost? As for timebound considerations, these will help you stay focused on your progress. You'll avoid spending time on other tasks that won't help you reach your ultimate objectives.
Understanding Twitch's Audience
Just as you must understand the ins and outs of who your target audience is, you should gain a handle on whether Twitch represents a natural place for your users to be.
As we've already discussed, the platform tends to skew male, although women are gaining an increasing presence. Not only are more female users on Twitch, but female personalities and celebrities have also gained in prominence.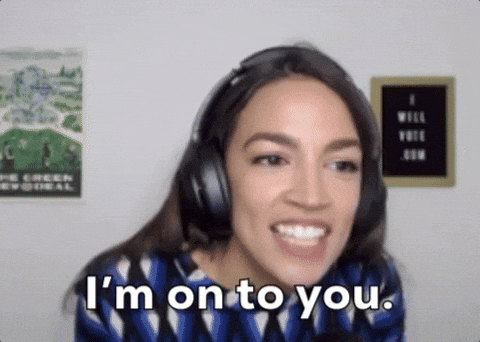 Despite the demographic shift that's taking place, Twitch continues to have a young user base. You'll need to keep in mind as you craft relevant marketing messages.
Always carefully research channels and influencers to make sure you're putting your marketing dollars in the right place. Remember, too, that American users make up just 23 percent of the traffic to Twitch. These users are followed by those from:
Germany (seven percent)
South Korea (six percent)
Russia (six percent)
France (four percent)
That said, Twitch also receives traffic from 247 additional countries. What does this mean for your marketing strategy? You'll need to decide which international markets you'd like to target besides the United States.
Giving Viewers What They Want
Twitch offers companies many traditional methods for advertising. These options include:
Banners
Takeovers
Mid-rolls
That said, for the most meaningful impact, partner with an influencer or brand. There's no better way to engage users while increasing brand awareness.
What if you prefer to go the traditional route, running ads on the platform? Remember to keep the ads that you show both entertaining and engaging.
Why? Because Twitch users come to the platform to get entertained in a youthful and vibrant way. If they catch a whiff of salesmanship or old-fashioned advertising, your campaign will never stand a chance.
Eighty percent of Twitch users do approve of Twitch streamers using sponsorships. This statistic speaks to the potency of social proof on the platform.
Twitch users will accept learning about products from their favorite streamers. Why? Because this marketing approach feels personal. It also has a word-of-mouth vibe that gives it added impact.
Of course, establishing the appropriate balance between sales and entertainment is always challenging. If you know your target audience well, though, you can design content that stays on-brand while appealing to their interests.
Interacting With Your Audience
Remember that interaction is everything when it comes to Twitch live streaming. Twitch viewers keep the chat window open throughout the stream.
The streamer, in turn, talks to the people watching. Through immediate engagement and response, Twitch streamers quickly build a loyal fanbase.
Whether playing a video game, cooking, painting or using Twitch as a live stream vlog, the best streamers always engage with their audience.
Through this engagement, streamers build their influencer platform while promoting your brand. In the process, they attract more followers and earn more money. How? Through viewer affiliate sales, donations, and sponsorships.
Engaging with your brand's target audience goes beyond having a streamer drop your company's name on their channel. It requires exploring the content they create. Watch the live streams your followers make, and follow their movements on social media. This tactic permits your audience to know that you're interested in them as humans, rather than just a number. The bonus to this is that you're more likely to get even more customers when you show them your brand genuinely cares.
If the opportunity arises, hire your streamer to attend conventions and other real-life events to meet face to face with followers and drop your brand's name. While you're looking for ways to engage with your audience, make sure you revamp your website, giving it youthful energy.
A website is a perfect way to house all of your information in a single place, making it easy for streamers and customers to spread the word about your products. Here are some things you should include on your website about streamers you employ:
Streaming schedule
Social media profiles
Sponsorships and affiliate relationships
Other projects they're working on
By making over your website, you can grow your email list. This step is important for influencers and brands alike since you own your email list. That's not the case for most platforms like Twitch, where they can shut down your account whenever they want.
Knowing Your Customer
We've circled back around to an old yet highly applicable marketing adage. You must know your customer before you can market effectively to them.
Where to start learning about your target audience? Explore the content they consume on Twitch.
Ask questions about who they're watching and what channels they follow. Find out where they spend their time on the platform.
What are some of the reasons that users choose to follow brands via Twitch? Motivations may include:
Entertainment purposes
To learn about your products and services
Promotions or discounts
News about your business or industry
To connect with companies who share their interests
Remember that live streaming gives your brand an advantage. How? Because live videos prove highly engaging, and they invite interaction.
Consider using the engagement rates you receive via live-streamed content to guide future content publication decisions.
Remember that the content that gets the most engagement on social media and performs best is entertaining and inspirational. It also tells a story, proves educational, and offers discounts.
What does this mean in terms of the videos showcasing your products? Always err on the side of making them fun, engaging, and informative. You'll also see an enhanced performance from videos featuring giveaways and contests.
Choosing the Optimal Influencer for Your Brand
What's one of the defining features of Twitch viewers? They remain loyal to their favorite streamers. As a marketer, your goal is to find the right influencer or brand to partner with.
That way, you gain access to their loyal following. Which factors must you consider when deciding on the type of influencer for your brand? For starters, consider your overall marketing goals.
Think about the following factors when looking for the right partnership on Twitch:
Genre
Audience
Followers
Language
Activity
Viewer sentiment
Here's what you need to know about each of these criteria.
Genre
Remember that video game streamers dominate Twitch. If you're looking at building partnerships on the platform outside of gaming, make sure that the streamers you're looking at have a large enough audience. Otherwise, your campaign may not prove worthwhile.
What should you look for when it comes to gaming streamers? Consider the types of games the streamer plays. Do these games mesh with the interests and desires of your target audience?
Audience
You also need to get a solid handle on what else interests your ideal audience. For example, they expect gamers to be more interested in fast food and music than health care. Remember that your non-gaming audience may feel precisely the opposite. Then, tailor your marketing accordingly.
Followers
Make sure that you choose streamers possessing substantial viewing numbers. To do this, look at each streamer's average concurrent viewership (AVC). AVC indicates how many viewers the streamer has, on average, at one time.
Although counterintuitive, Twitch streamers with fewer than 100 viewers may be powerful influencers. Many Twitch streamers at this level of viewership have active communities.
These smaller players prove easier to connect with. Get them before they're famous and develop a relationship with them so that you can preserve lower rates.
Language
You must also consider which language your target audience speaks. After all, Twitch is global, with many streamers based in countries that don't speak English. Of course, these international streamers won't be the best choice if you're attempting to appeal to an English-speaking audience.
Activity
An active streamer is vital, so make sure you check out each streamer's activity with care. Always work with Twitch streamers who go live consistently. After all, consistency is the best way to build a robust, active community.
Viewer Sentiment
A large number of followers and an active community are indicative of a solid influencer. But you'll also want to look into how the audience engages with the streamer.
Do they like them? Are comments and interactions friendly and upbeat? Or do you see offensive things that might turn off your audience? You must take all of this before making an influencer the face of your brand.
Unique Advertising Methods on Twitch
What's the final word when it comes to Twitch? It's ripe for marketing.
Why? Because the platform gets so much engagement, and many Twitch influencers have enormous followings. What's more, few marketers are currently on the platform, which means you have the chance to make a major impact on a smaller budget.
Are you interested in finding out about more social media trends for 2021? We've got you covered. Stay ahead of the game with these of-the-moment ideas.