Would you listen to a brand acting as a Karen?
Our strategy was a 2-step combination of:
OF
an organic content creation process
AND
TikTok's powerful advertising tool – SPARK ADS.
Targeting our best-performing videos toward key markets in order to scale organic success with an endless stream of content.
The content was built on
three crucial content pillars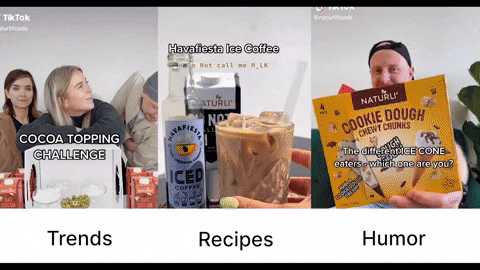 Wipe up your drool.
We know it looks delicious!
Just like our results…
The spark ads were a great success and the campaign saw a complete view-through rate of 23% a like rate of 1.6% a cost per mille of 8.2 DKK beating all benchmarks ending up here.
We hit target markets such as the UK, Germany, Australia, Denmark and New Zealand.
Beyond this, we grew the account to over 200,000 followers in 12 months.
And we had over 1,000,000 interactions with the community!
Thanks to a successful paid strategy.
The secret ingredient to our successful recipe? We didn't create ads. We made TikToks and then used them as ads!