Think GIFs are only for snappy comment replies and bogging down arguments?
Think again.
Every smart brand knows that if you want to engage your audience and reach new heights, GIFs in marketing are a must.
The sheer volume alone is enough to make any brand think twice about neglecting GIFs in their strategy.
When Google announced plans to buy the GIF keyboard Tenor in 2018, we discovered via TechCrunch that Tenor enjoyed a whopping 12 billion searches each month.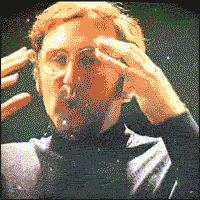 GIPHY meanwhile, another GIF site, reported 500 million daily active users consuming over 11 million hours of content after signing a deal with Oracle in 2019.
"People consume over 11 million hours of GIFs every day."
You'd have to be foolish to assume GIFs have no place in your marketing strategy – no matter your industry.
The thing is, GIFs aren't all goofy cartoons and silly movie scenes. You can make your own GIFs to promote products, explain complex ideas, and reach and engage any audience imaginable.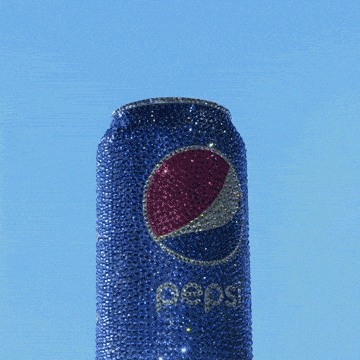 And chances are your competition already has a strategy for GIFs in marketing. You need one too. Here's how.
What are GIFs and How Do They Work?
GIF stands for Graphics Interchange Format. Each GIF includes a series of image files that appear in a sequence to mimic motion – similar to a video file. High-quality GIFs look nearly identical to videos.
You can tap GIFs to start and stop the motion, but you can't shift between sequences like you would with the progress bar along the bottom of a movie.
The Top Ways to Use GIFs
Express emotions
Tell stories
Explain processes
Replace video
People and organisations use GIFs online to:
Express emotions
Tell stories
Explain processes
Replace video
You can save GIFs to your phone or computer and they'll save as an image (.GIF) file. GIFs open in most image viewers, so they don't require any special video program.
Since GIFs are an image file, you can also upload them to tweets, comment replies, and messages just like you would with a static image.
Why are GIFs so Important? 8 Benefits of GIFs in Marketing
Here's the best thing about using GIFs in marketing. You get all the same benefits of video but for a fraction of the file size and load time.
GIFs are also important because:
You can earn organic search traffic
You can explain complex ideas in a digestible format
They're well supported across devices and platforms
Images and GIFs automatically boost engagement in content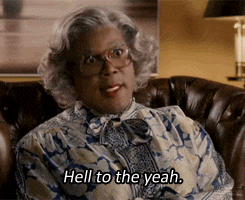 Let's dig into all the reasons GIFs in marketing are so important…
1. Lower Google Search Competition
Most people don't take the time to optimise their images. You'll be competing against fewer websites for the same topics.
If you consistently publish and optimise your GIFs in marketing content, you should earn more organic traffic. Make sure to include a relevant ALT description and title.
2. Boost Branding via Embedded GIF Searches
GIPHY alone had over 500 million daily users in 2019. People search for GIFs every second via apps like Facebook.
When you upload your GIFs to GIPHY and optimise them, you instantly boost your branding potential.
Look at Mountain Dew. They've only uploaded 408 GIFs to GIPHY, but they've earned a shocking 846.3 million views! That's a massive ratio.
3. GIFs in Marketing Boost Engagement
People spend a third of their time online watching video. No, GIFs aren't video. They are, however, a level-up from images.
"People spend a third of their time online watching video content."
Everyone loves videos because they're visual. And unlike videos, GIFs play and loop automatically. Plus, each is laser-focused on one topic.
For hooking attention, there's nothing better than GIFs in marketing.
4. Similar Effect to Video But Smaller Size
Videos are awesome but they're also heavy. Lots of folks keep video auto-play turned off to avoid slowing down their Wi-Fi or draining their data.
GIFs in marketing give you the same motion effect as video but for a fraction of the size. That's a win for both your audience and your brand. Why? GIFs won't drag down your site-wide speed like videos will.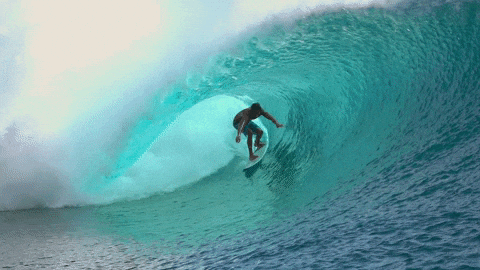 5. Well Supported Across Different Platforms
Did you know Gmail doesn't allow you to play video content within the platform? Video content can get funky when you start embedding it into your content.
GIFs, on the other hand, are simply a type of image file. That's why almost every platform – including Gmail – welcomes GIFs in marketing.
6. Compress Complex Ideas into Digestible Formats
90% of the information that enters your brain comes from vision. In fact, people can process image content 60 thousand times faster than text.
"90% of info transmitted into your brain is visual."
Like infographics, GIFs in marketing can help people learn. They're especially useful for explaining complex ideas. Here's one from Wikitude explaining how to measure a Christmas tree with AR: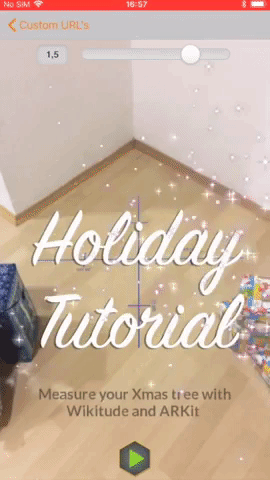 7. Easy to Customise and Make Yourself
You can't edit GIFs once they're done. However, GIFs are incredibly easy to make. You just need some video, images, or design skills to create graphics.
That means anyone can make GIFs for marketing content and social media. Plus, once you have the base content, GIFs cost absolutely nothing to make and store.
8. GIFs in Marketing are Perfect for Mobile
You never know what kind of phone service someone has. That's why you need your website to load as fast as possible.
GIFs in marketing won't drag down data speeds like video. They also look the same on any screen. And unlike video, GIFs can play while embedded. In other words, people don't need to sacrifice their whole screen to see a GIF.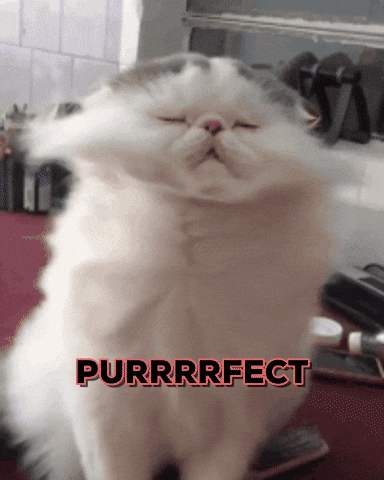 How to Use GIFs in Marketing Strategies and Content
You have a ton of choices at your disposal for working GIFs into marketing content by:
Adding creative touches to product promotions
Visualising product tutorials
Showing off your brand's personality
Holding reader attention at points through your blog
Adding a pop of fun to emails
Keeping it casual in social media replies
Standing out from the crowd in social media posts
How to Use GIFs in Marketing Strategies and Content
Add creative touches to product promotions
Visualise product tutorials
Show off your brand's personality
Hold reader attention at points through your blog
Add a pop of fun to emails
Keep it casual in social media replies
Stand out from the crowd in social media posts
Show Off Your Products in a Creative Light with GIFs in Marketing
Not every GIF has to be reaction-worthy. GIFs in marketing can promote products in a more creative way than static images or video.
Pepsi has a bunch of GIFs and stickers on GIPHY. They're cute, engaging, and shareable.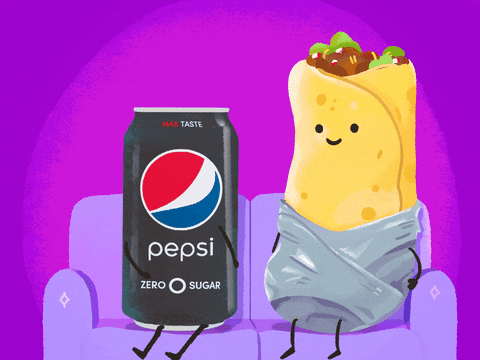 Remember, these GIFs show up via keyboard searches and websites across the internet.
GIFs have also really grown on fashion brands. Use GIFs in marketing to show off styles, colours, and outfit combinations.
TK Maxx shows us how it's done: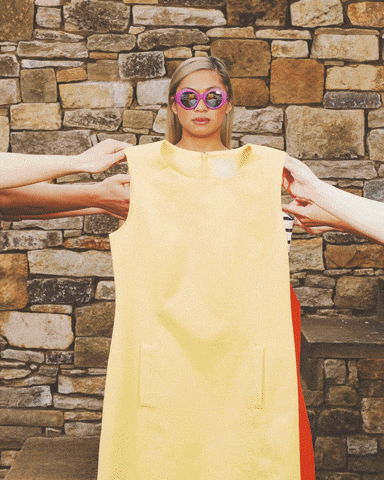 Create Easy-to-Understand Tutorials
GIFs are probably the best tool for explainers, especially in industries like:
Makeup artistry
Software and apps
Food and cooking
Drawing and DIY
Bubly Sparkling Water kills it with this high-quality recipe GIF: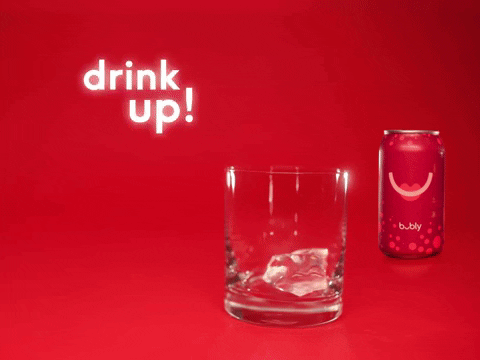 Bubly has a booming GIHPY channel too: 1.6 thousand uploads and an incredible 13.3 billion views. Yes, billion!
INTO ACTION takes it a different direction with a fun mask how-to: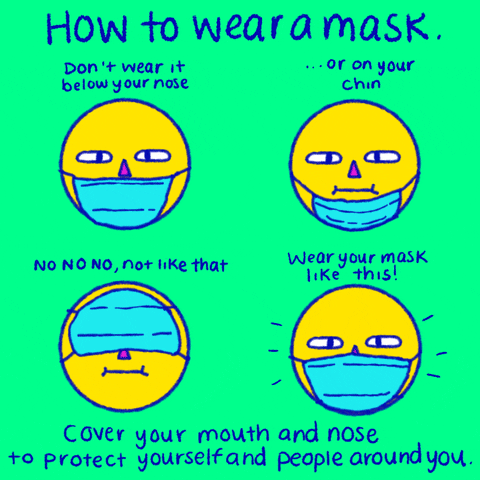 Transform your best infographics into GIFs.
Express Your Brand's Personality with GIFs in Marketing
GIFs are fun. Well, at least they should be.
GIFs in marketing work as a tool because people share them to express their own personality. Don't hold back. Use GIFs to show off your brand's personality too.
It's no surprise you see so many brands jumping onto GIPHY to connect with young audiences. Chipotle gets it. The official Chipotle channel on GIPHY even has memes joking about guac prices:
Keep Your Blog Readers Engaged
According to HubSpot, the ideal blog length is between 2,100 and 2,400 words. I don't know about you, but for me, 2,000 words is a big block of text.
If you try to publish a huge 2,300-word blog without and visuals, readers won't stick around. They might read the intro, look at the scroll bar, and jump for the back button.
GIFs are perfect for breaking up text blocks. Pepper them in where relevant to show off your personality and keep readers hooked.
Spice Up Your Emails with GIFs in Marketing
Videos don't work on all email platforms – but GIFs do!
Custom GIFs showcasing your products are perfect for flyer-style emails.
Tutorials also work for showing customers how your products work. Set up an automated campaign to go out with a tutorial after someone buys the product.
BAGGU used a series of GIFs in this email to highlight the ease of caring for their product.
Here's a static screenshot of the whole email:
And a snapshot of the first GIF:
Create a Set Calendar to Make and Use GIFs in Marketing
Be proactive. Don't wait for a GIF idea to arise because it's easy to forget about them. Make GIFs a part of your ongoing digital marketing strategy.
Try to create a GIF to accompany every email, blog post, and social media campaign. Sticker GIFs are perfect for branding via WhatsApp, Telegram, and Instagram Stories.
Make sure to:
Create GIFs in various sizes for different social media platforms, stories, and stickers.
Always incorporate your brand colours.
Include a blend of product GIFs and non-product GIFs.
Launch Your Branded GIF Channel on GIPHY
Have you seen the reach these brands get on GIPHY? It's incredible. Look at Chipotle. The channel only has 185 uploads but over 344 million views!
Always upload your GIFs to an official GIPHY channel. Optimise them too. Chipotle knows how people use GIFs: They search very basic terms. That's why all the tags attached to this GIF are so simple:
Where to Find and Share GIFs for Marketing
You can't go far online without running into a GIF – whether you're looking for one or not. But if you are seeking out GIFs for specific topics or concepts, how can you find the best ones?
As far as where to find GIFs go, your main searchable databases include:
GIPHY
Tenor
Imgur
Google Images
Gfycat
"Where to find GIFs: GIPHY, Tenor, Imgur, Google Images, Gfycat."
Here's a rundown of each individual site for searching, browsing, and saving GIFs for marketing…
GIPHY
GIPHY is no doubt the largest GIF site and search engine on the web. Samsung, Huawei, Facebook, Slack, TikTok, Snapchat, and countless others use GIPHY's API to integrate in-app GIF searches.
Via the menu we can pick a category to find GIFs:
If we click on a category, GIPHY offers us more detailed subcategories:
Look at that! Qdoba has its own channel in the burrito subcategory.
Qdoba has a whopping 42.3 million views for only 96 uploads – 96! Impressive reach. And notice how their social profiles are strategically linked too.
Tenor
Tenor works a lot like GIPHY. FYI: Google acquired Tenor in 2018.
Just click on the category you want for GIFs in marketing:
Clicking on Explore GIFs takes us to the topic categories:
Let's see what's happening in pizza…
Across the top of the screen, Tenor shows us a trending graph for popularity over the past month.
We can also see some trending topics in pizza like Pizza Hut…
Tons of branded stickers and GIFs for marketing. Although, I don't see any branded Pizza Hut accounts anywhere, even when I click on the individual stickers.
Imgur
Imgur is the go-to place for spreading viral memes, especially among Redditors.
No categories in sight. You can, however, search easily for any topic you need and then sort the results:
People also use Imgur more like a social media platform than Tenor or GIPHY…
Stick with creative content on Imgur over branded GIFs in marketing material.
Google Images
Google Images is also a great resource for finding GIFs across different sites.
Just run your search in Google Images. Click on Type and switch to GIF:
The search engine is particularly useful for GIF topic ideas too. Use Google Images to see what the competition has already done so you can stand out.
That HEB GIF looks interesting. It's a quick recipe GIF:
Make sure you optimise your GIFs in marketing material as you add them to your site. Use descriptive ALT tags with keywords and a relevant title.
Gfycat
Gfycat looks a lot like GIPHY.
We can sort by trending, popularity, and topic. The Discover tab takes us to different topic categories:
Like all the other sites, you can also create an account to share your GIFs with tags and titles.
How to Make Your Own Custom GIFs
Making your own GIFs is surprisingly simple, fast, and easy.
Unless you want something complex or hand-drawn like a branded tutorial or infographic, you don't even need to worry about specialised software or expert design skills.
Real quick, your choices for making your own GIFs include:
A GIF maker app or website
Trimming videos and changing the file type
Rapid photo shots via your phone camera
Hiring a graphic designer
Pick a GIF Maker
GIF makers are readily available and free online. Aside from what we've already covered, Ezgif.com, GIFMaker.me, and IMGflip all work.
Start from a Video
Do you already invest in high-quality video content? Congrats. You already have endless GIF material.
Just trim your video down to focus on the key point. Ideally, keep it under five seconds. Next, run your clip through GIPHY or another GIF maker.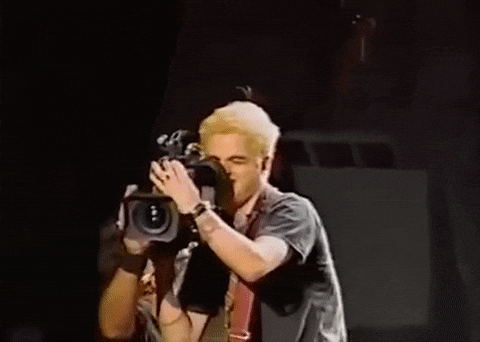 Use Your Phone Camera
Just press and hold your phone camera's shutter. Your camera should take rapid-fire shots. Run those through a GIF maker, and you're good to go!
Hire a Designer
If you need complex GIFs or original hand-designed content, you'll probably want to consider a professional designer. A graphic designer has the experience you need to draw high-quality graphics that portray your brand the way it deserves.
Don't Let the Competition Outdo You with GIFs in Marketing
GIFs aren't only for sharing funny movie reactions. GIFs in marketing can help you grab attention, keep engagement throughout your content, explain complicated concepts, and much more.
Plus, GIFs are an awesome alternative to video due to their broad support across platforms and smaller size.
You should assume your main competition already uses GIFs in their marketing – whether in blogs, email, or social media.
Next, talk to your marketing or creative team on how your brand could successfully work GIFs into your broader strategy. Brainstorm some ideas and get to work creating a content calendar for your GIFs.
The longer you wait, the more time you give competitors to sweep the space and achieve total GIF hegemony.
One last very important question…
Are you team GIF or team JIF?